Gourmet Sandwiches
Sandwich Selections
$10.50
Sandwiches are served with a choice of pretzels, chips or coleslaw and a pickle slice.
Chicken Breast Salad
White Albacore Tuna Salad
Roasted Turkey Breast
Baked Ham
Roast Beef
Genoa Salami
Turkey Pastrami
Vegetarian
Sandwich Options
Served on wheat bread: Available with your choice of:
lettuce, tomato, onion, mayonnaise, mustard, horseradish sauce
With selected cheeses:
Havarti, Provolone, Swiss, Pepper Jack
Panini Sandwiches
$12.00
Grilled, Italian-inspired sandwiches on Ciabatta bread served with pretzels, chips or coleslaw and a pickle slice.
Italian
Prosciutto, Provolone, basil pesto
Sicilian
Prosciutto, Fig Spread, Mozzarella
Tuscan
Prosciutto, Mozzarella, Fig Spread
Caprese
Mozzarella, tomato, basil pesto
Grilled Chicken
Chicken, Provolone, tomato, basil pesto
BLT
Bacon, lettuce, tomato, Provolone
Hyde Park
Turkey, Tomato, Pepper Jack
Croque Madame
Ham, Swiss, tomato
Croque Monsieur
Ham, Swiss
Grilled Salami
Salami, Provolone, tomato
Grilled Cheese
Tomato, choice of cheese (Havarti, Provolone, Swiss, Pepper Jack)
Turkey Pastrami Ruben
Turkey Pastrami, Swiss, sauerkraut, Thousand Island dressing
Home-made Soups
Served with crackers
Home-made Salads
Salads are served with crackers and choice of dressing.
Chicken Pecan
$12.00
Chopped romaine with grilled chicken breast, dried cranberries, pecans, tomatoes, and feta
Cobb Salad
$12.00
Traditional salad with turkey, bacon, egg, blue cheese, tomato, black olives and onion
Bistro Wine List
Half Bottles
White
Albert Bichot Bourgogne Blanc
$17
Sonoma Cutrer Chardonnay
$15
Rombauer Chardonnay Carneros
$21
Half Bottles
Red
Hirsch San Andreas Pinot
$49
Domaine Drouhin Oregon Pinot Noir Dundee Hills
$26
Albert Bichot Bourgogne Rouge
$17
Sparkling Wine
Domaine Chandon Brut Classic California
$16
$22
Laurent Perrier Brut Champagne
$22
$42
Veuve Clicquot Brut Champagne
$36
$66
Billecart Salmon Rosé Brut Champagne
$59
$92
Full Bottles
White
Cloudy Bay Sauvignon Blanc Marlborough
$29
Hameau Sauvignon Blanc
$15
Cakebread Chardonnay Napa Valley
$49
Sonoma-Cutrer Chardonnay Russian River Valley
$27
Rombauer Chardonnay Carneros
$40
Full Bottles
Red
Failla Sonoma Pinot Noir
$40
Château de Saint Cosme Côtes du Rhône
$20
Specialty Beverages
Still & Sparkling Beverages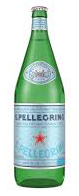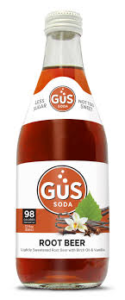 Beer
We offer a selection of local and international beer.
Catering
Our catered items are made in house using only the finest ingredients. We offer in-store pickup or local delivery.  Please contact us to place your custom order!
We Offer...
Charcuterie Boards
Cheese and Fruit Platters
Sandwich Platters

Great For...
Weddings
Corporate Events
Parties